A guaranteed windowsill glory is the gorgeous moth orchid, familiar to many of us thanks to its arching stems and elegant blooms. They're a plant we're constantly fascinated by here at Plants4Presents, and it's not just down to their beauty; orchids are steeped in history too. We're fortunate enough to partner with a fantastic orchid supplier, making the plants we bring to your door some of the best you can get.
The history of moth orchids
Phalaenopsis, or moth orchids as they're most commonly known thanks to their 'winged' appearance, are epiphytes, which means they don't have typical roots that grow in soil. They instead site themselves on host plants, and get their water and nutrients from the host plants and from the air around them.
Moth orchids originate in south-east Asia, the Philippines and Australia, and in their native environment they grow in the rainforest, thriving in the cracks and crevices of larger trees in diffused sunlight. They have adapted to make the most of the damp air and limited nutrients, helping to make them the easy-to-care-for domestic plants we know today.
In the wild, orchids are usually white or pink with multiple stems, but they have been extensively bred since Victorian times to produce larger flowered forms, often in bright pinks, whites and patterns.
Orchids were first introduced to the British public in the mid-1800s by early explorers such as Thomas Lobb, who had them brought over from the Indonesian island of Java. This coincided nicely with the abolition of the UK's 'glass tax', which made greenhouses easier for wealthy Victorians to erect. Orchids were an instant hit! In fact, no large private estate was considered worth its salt if it wasn't home to an orchid collection, such was the high esteem they became held in.
The historic horticultural institutions such as Kew Gardens and the RHS Library have long celebrated orchids, and hold collections of historic images that prove just how well-loved they were in the 19th century.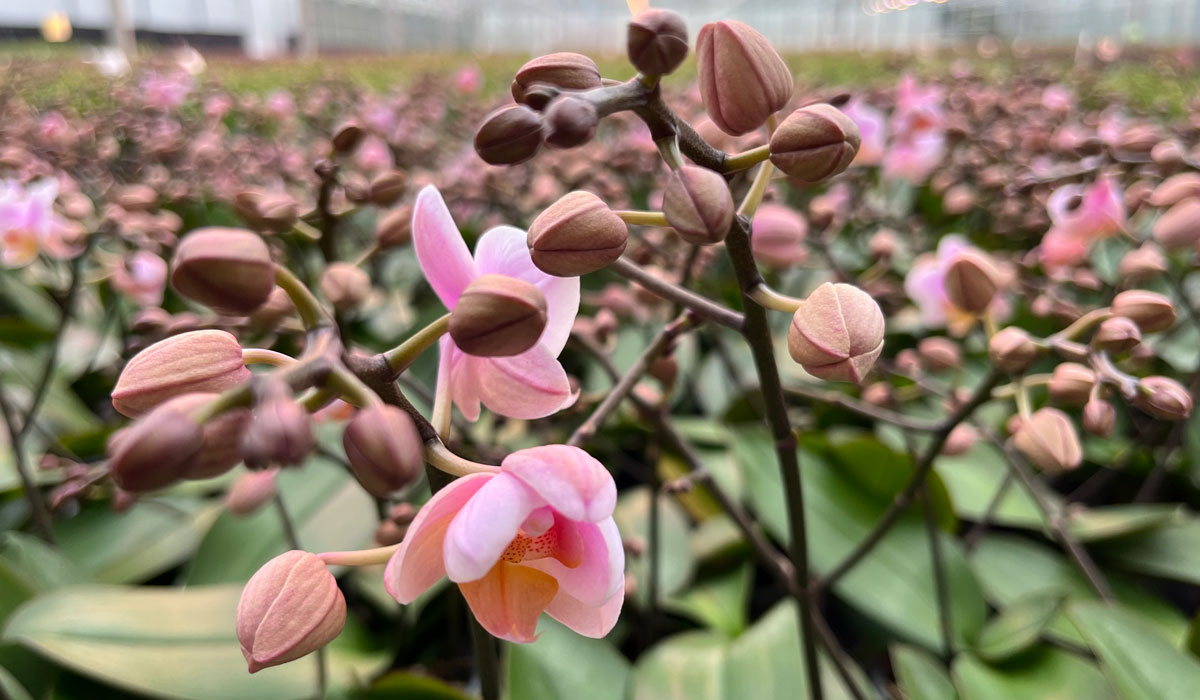 Moth Orchids today
In the 1900s, the Dutch made something of a breakthrough in orchid growth; they discovered that by controlling the temperature, light and nutrient levels in a greenhouse, they could create false periods of warmer rooting conditions followed by cooler, darker flower forming conditions. This ensured a uniform flowering period across the whole crop.
To prevent disease in modern orchids, they're grown from cloned cuttings. Different colours and varieties will have a quicker or slower growth cycle, and varieties are continually being bred that have more interesting patterns, more stems, or larger flowers.
Typically, pink flowered orchids are the most robust and vigorous, with yellow varieties being the slightly smaller and more temperamental ones. The whole cycle from the tissue culture in specialist orchid labs to a multi-stemmed and flowering plant takes around 2 years.
Orchids are still extremely popular as houseplants for a couple of excellent reasons: one is that they are straightforward to look after, and long lasting in our modern homes. They're also, crucially, cost effective to grow commercially under controlled greenhouse conditions.
Where are our orchids grown?
The beautiful British orchids that we offer here at Plants4Presents are grown by the talented people at Double H Nurseries, who we recently had the pleasure of visiting down in the heart of the New Forest. Double H are the largest Orchid nursery in the UK and it was fascinating to see first hand how our stunning orchids are grown; vast greenhouses in which the temperature, light, water and nutrients are carefully monitored to produce stunning, healthy orchid plants were quite something to behold!
How is best to care for an orchid?
Orchids are amongst the easiest plants to care for in your home, but they still have some needs they'd like you to meet. For a healthy plant that flowers again and again, read our top tips on caring for your orchids at home.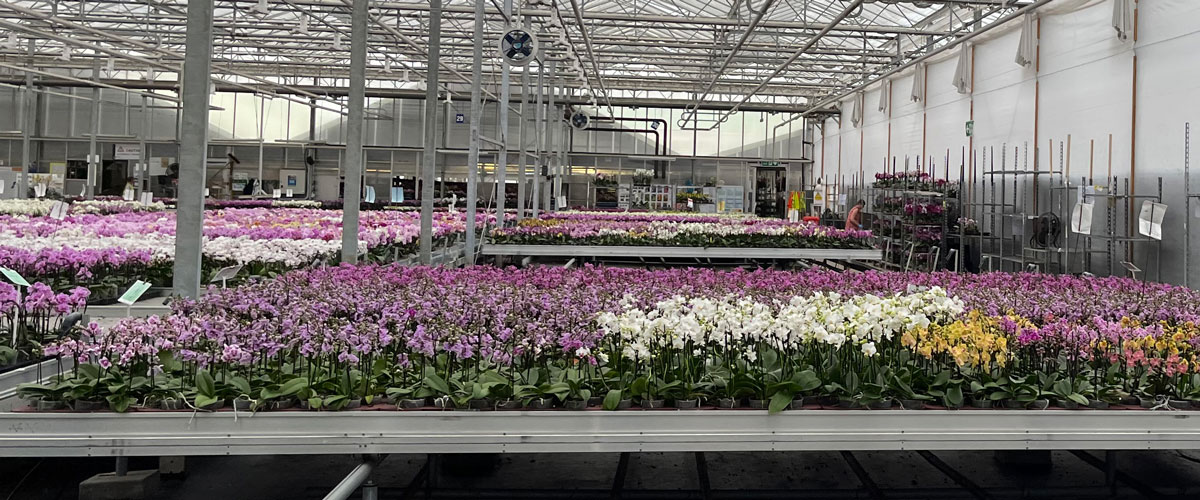 Find the perfect orchid at Plants for Presents
Whether you're looking for the perfect gift for a friend, or you'd love to brighten a spot in your own home with an orchid, we have moth orchids available to purchase online. These glorious specimens will arrive with you, or surprise someone you love, looking completely fabulous.