Plant Care Guides and Plant Advice
Our Expertise
The Plants4Presents founders Isobel and Emily Rae have always been keen home gardeners and plant lovers and over the last 18 years they have developed a broad depth of knowledge about the plants they sell. We've learnt a lot from our many knowledgeable customers, from working with and doing talks for the RHS and by trialling different methods of plant care in our own nursery. As well as from developing our own gardens and citrus tree collections. Over the years we have become experts in citrus tree care and growing unusual edible plants. We sell over 10,000 citrus trees a year from our Sussex nursery and based on our own experience and that of our many happy customers we've put together some helpful guides below to help you care for and get the most from your own plants and citrus trees
From our popular videos on citrus tree care to top tips on dealing with pests, we'll be adding more care guides and answers to the most common care questions here over the coming weeks.
How To Care For An Orchid
What is the best way to care for your Orchid?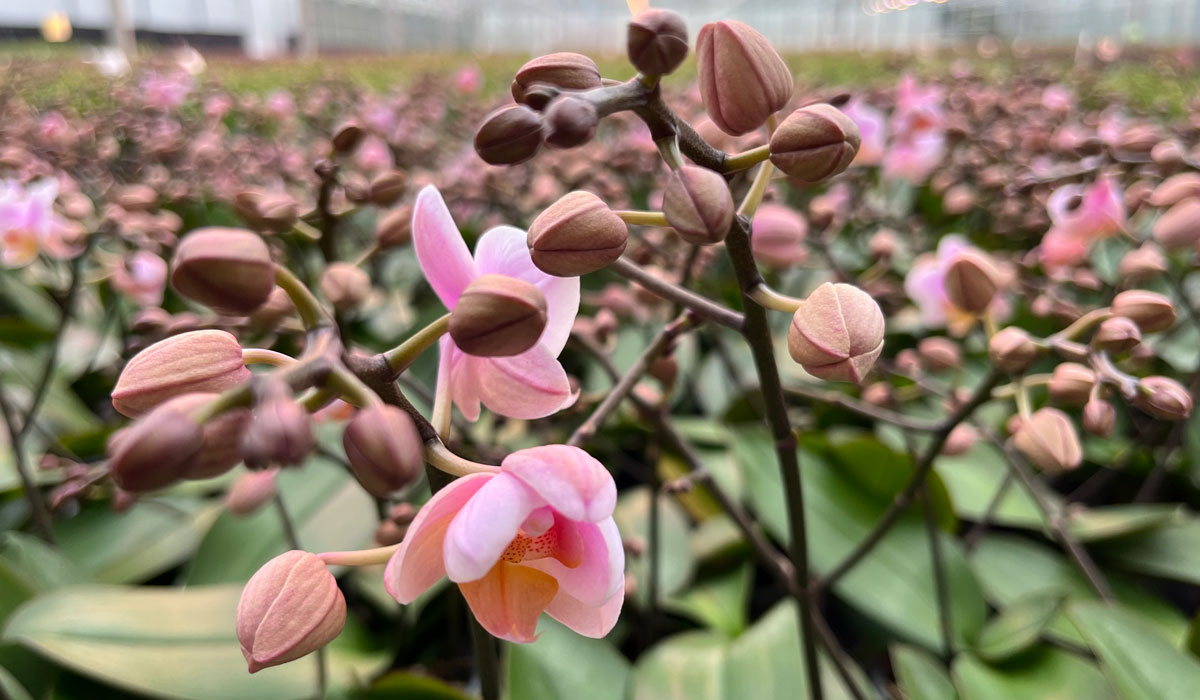 The reasons to welcome an orchid into your home are numerous; for a start, they're beautiful, straightforward to care for, and they bloom for months on end. They come in various vibrant colours too, as well as serene whites, pinks and creams. It's no wonder that they're a go-to houseplant choice.
How To Care For An Olive Tree
Do olive trees do well in the UK?

Available in a range of shapes and sizes, there are several varieties of olive tree, but the most commonly grown in the UK is the standard genus Olea europaea, or European Olive. These have the instantly recognisable long silvery-grey leaves and will produce mid-size olives that will start green and eventually ripen to a delicious black.
How to Care For a Poinsettia
Where should I place my poinsettia?

Very few plants say Christmas quite like the ruby bloom of a poinsettia, and despite originating in Mexico, they brighten up many UK homes come winter time. Their Latin name, Euphorbia pulcherrima, means 'very beautiful', and the English by which it is known today is thanks to Joel Roberts Poinsett. He imported these plants during his time as the first United States Ambassador to Mexico.
Treating Plant Pests
Using Diatomaceous Earth to treat Common Plant Pests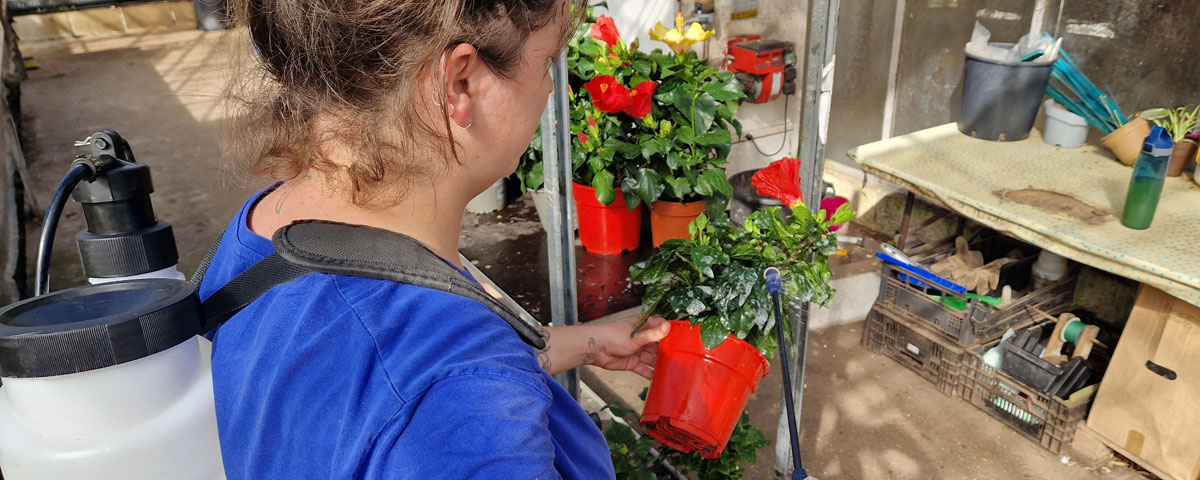 We often get asked about the best, natural treatments for common pests on house and garden plants and in particular about mealy bug and scale insect so we've put together this handy guide to treating for pests using our preferred method, diatomacheous earth. We'll be expanding this section on plant care over the coming weeks so please do reach out if there are topics you'd like us to cover.
Citrus Tree Care Guides
Summer Citrus Tree Care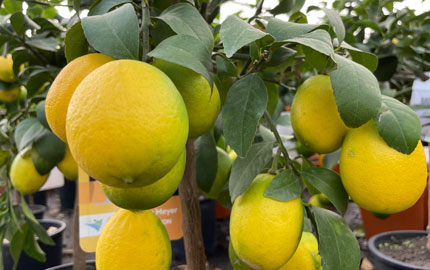 Citrus trees love a summer holiday, if you can get your citrus outside on a sunny patio or sheltered spot in the garden to make the most of the UK summer. Citrus trees grown in pots need a surprising amount of watering in the summer months, find out how much water and how often as well as other top tips in our handy guide to summer citrus care
Have you noticed purple leaves on your Citrus trees?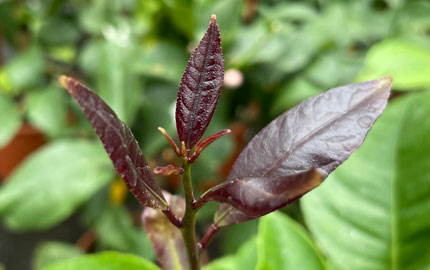 Like many plants, citrus trees will sometimes respond to growing conditions by producing deep purple or red leaves and this colouring actually helps protect the young leaves from sun damage - almost like a natural sunscreen.
Spring Citrus Tree Care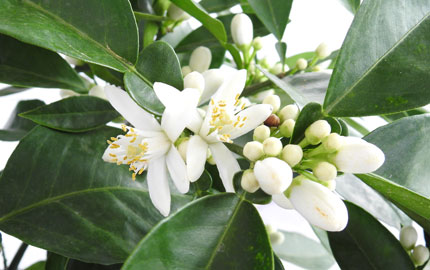 As the days get longer your citrus trees will need more water, make sure they are placed in a position where they can get plenty of direct sunlight on the leaves to generate lots of gorgeous scented Spring blossom. Read our handy guide to looking after your Citrus trees in Spring to ensure a bumper crop later in the year.
Autumn Citrus Tree Care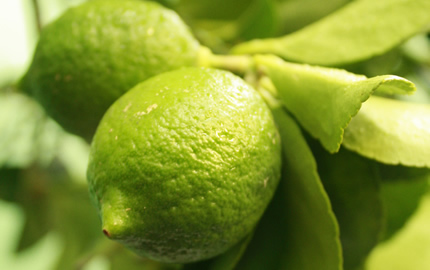 As the nights get cooler and the temperatures drop it's time to ease back on watering and consider bringing your citrus trees inside. Read more about our top tips for caring for your citrus trees in Autumn
Winter Citrus Tree Care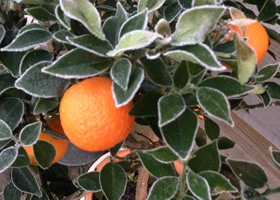 The most common cause of problems in winter is over watering. Read our handy guide to looking after and getting the most out of your citrus trees in our British winter.
Did you get citrus tree get caught in the frosts in the run up to Christmas?
You are not alone. Icy conditions across much of the UK in mid December caught even the best of us out this year.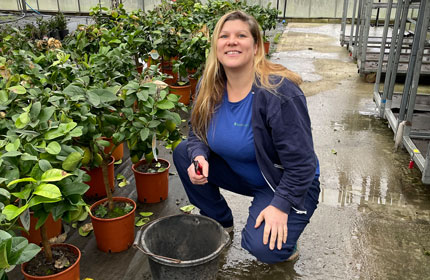 But don't panic yet, follow Emily's advice on pruning damaged citrus trees to encourage a full recovery. Whether your tree caught a bit of tip damage in a cool greenhouse, or a heavy bout of snow outside - follow these top tips to ensure your citrus has the best chance of recovery.
Handy video guide covering all the citrus tree basics
Coming Soon...Answers to your most popular questions
When should I repot my Citrus tree?
My citrus trees is dropping leaves what should I do?
I've noticed stickiness on my citrus tree, what is it and what should I do?
How to treat mealy bug on citrus trees
Pruning Citrus trees
Other Plant Care Guides
Growing and Harvesting Tea plants in the UK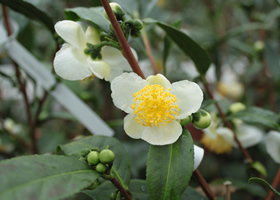 We've been growing tea plants at our Sussex nursery for over 10 years, we've supplied plantations, presented talks for the RHS and had lots of fun growing and processing our own tasty tea. Read our handy care guide on how best to grow your own Camellia sinesis plants in the UK and how to harvest the leaves for green tea
Grow your own Curry Leaf Plants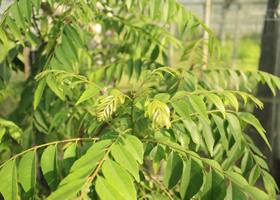 The true curry leaf plant is known as Murraya koenigii or more recently Bergera koenigii it's a very special plant that will add a real depth of flavour to cooking. Watch our handy video all about growing this specialist plant in the UK. Fancy growing your own curry leaves? Now you can!
Read more...