Whether you wish to thank your office staff or thank your clients for their custom, plants are a welcome and environmentally friendly gift that will last and last.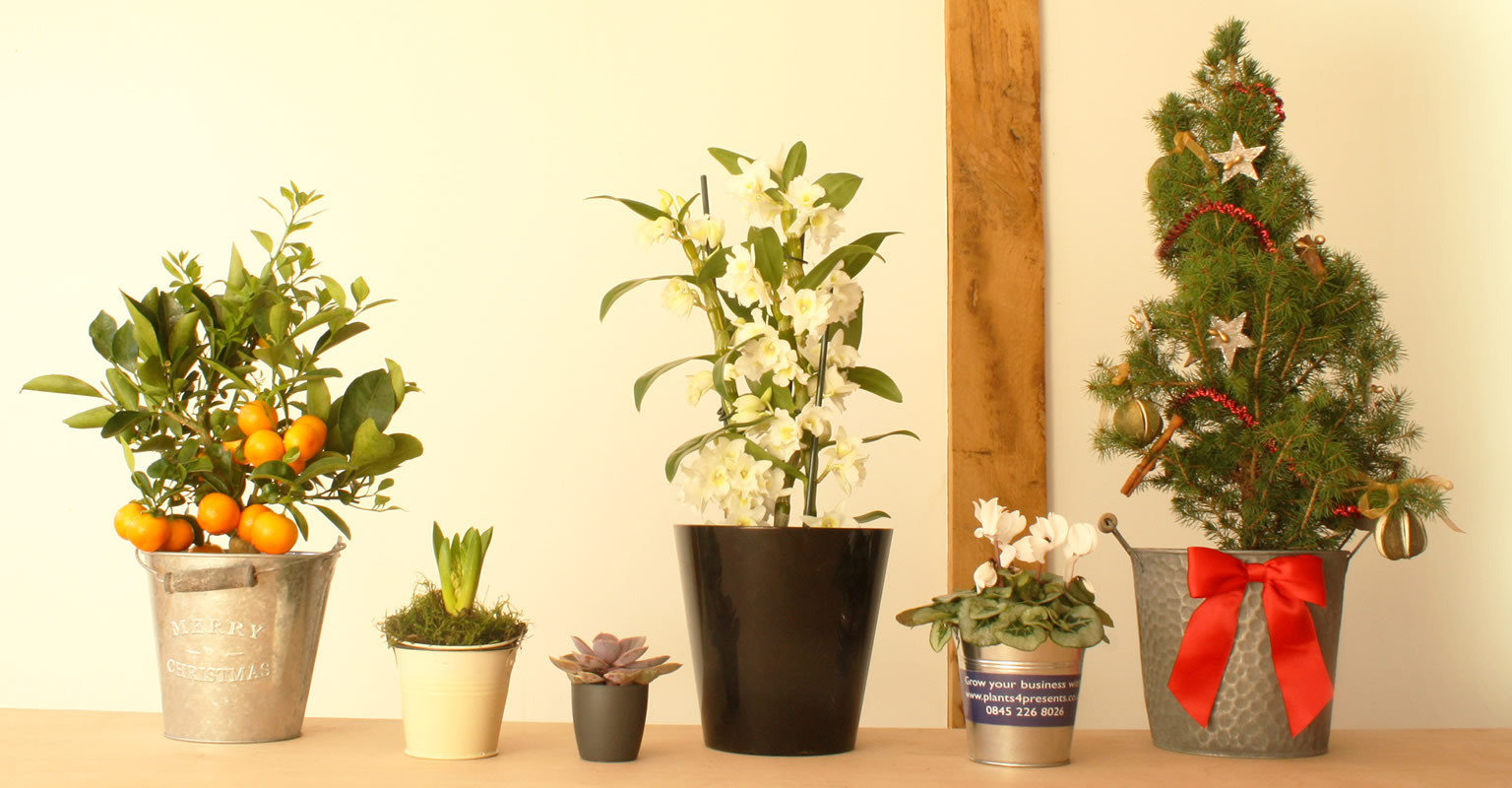 One off gifts for a special employee or customer?
We have a huge range of plants to choose from, from those particularly suitable to an office environment or larger plants to make a real impact. For advice on what would be most suitable please do give us a call during office hours. You can choose your delivery date including next day services and book your order directly through the website or over the phone with one of our team.
Looking for larger numbers of plants or plants for a special event?
You can choose to have your plants delivered in one drop to your office or exhibition or delivered to individual addresses around the country.
Because every case is different it is normally best for us to quote specifically for what you need. Whether that is 10 plants or 1000 and whether that's miniature plants for event promotions or a series of impressive thank you gifts to important clients.
We can normally offer substantial discounts on our online prices for larger orders so please do give us a call on 01825 721162 to see how we can help.
Because we specialise in plant gifts you can rest assured that your plants will always be delivered in perfect condition and gift wrapped to look special on arrival. Our plant packers and couriers are experts at handling plants and we are proud of our record of safe deliveries.
On top of the hundred or so seasonal plants featured on our main website, we can always source additional plants from nurseries in both the UK and Europe and choose plants and sizes to suit your budget. We can use wrapping paper to match your company colours, attach extra ribbons, your own greeting cards or even additional gifts within the same packaging.
Plants for Promotion
Because plants are such a welcome gift they also make a fantastic advertising tool. They are beautiful, environmentally friendly and they last, reminding your clients or your future clients of you and your company again and again.
We can incorporate your own branding and company information into the gift and we are happy to work with you, providing suggestions and working to your budget and specifications.
Got an idea you would like to develop? or would like to know more? Please do give us a call on 01825 721162 and ask for Emily.