Nursery News - August 2022
We had lots of fun this week taking new staff photos in our shiny new work t-shirts.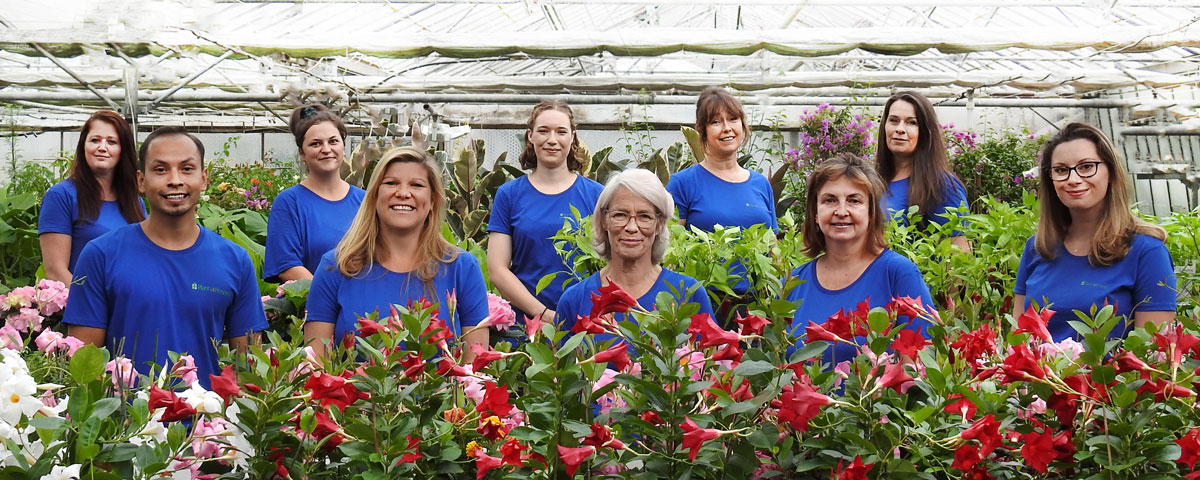 Our fabulous team of plant lovers from left to right; Libby, Jose, Laura, Emily, Sophie, Isobel, Sarah, Fiona, Michelle and Hannah.
Now the weather has cooled down we're relieved to be watering a little less often and we're excited to see the return of some lovely end of Summer favourites. We've started working with some great new British growers this summer and for the first time are able to offer British grown Lemon trees. Snap them up whilst you can - they are going to be popular.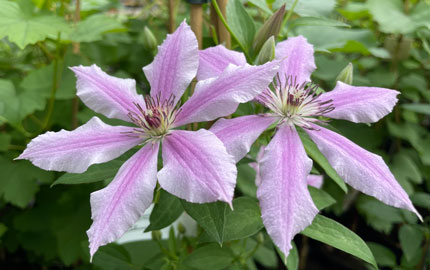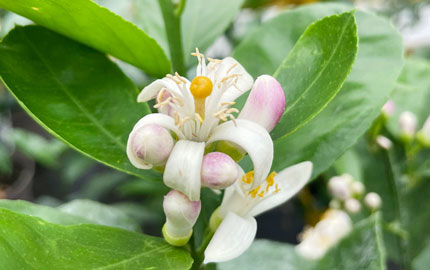 July 2022
We've heaps going on at the nursery this month from installing new vent motors and much needed irrigation systems to building new shade areas for our expanding houseplant range so it was fabulous to get away for a fun day out at Hampton Court last weekend.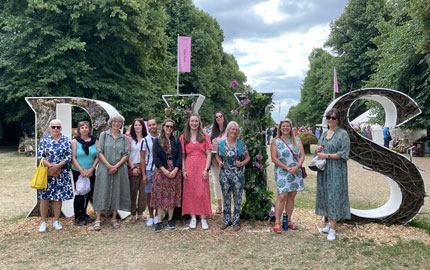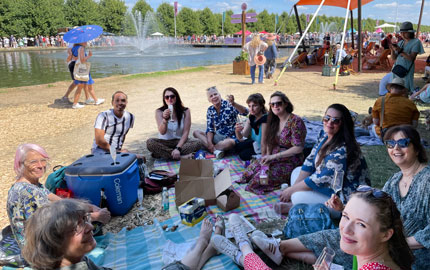 We've exhibited at the RHS Hampton Court Flower Show for years but since the business has expanded post pandemic, it's just too tricky for us to man a stand and be spread so thin in the middle of the season. We love the show though and this year we took the team up to enjoy it from the other side.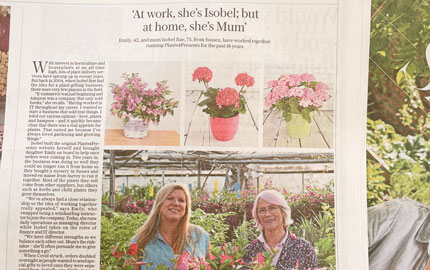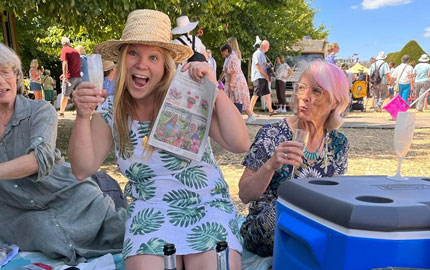 Thanks to the RHS for a fabulous day out, full of plants and sunshine and and thanks to Fiona Cowood for the lovely write up in the Telegraph. The perfect excuse to pop the Prosseco!
With the weather set to stay warm, we're starting earlier to keep on top of the watering at the nursery and we've lots of gorgeous plants ready to bring an instant pop of colour to your summer entertaining.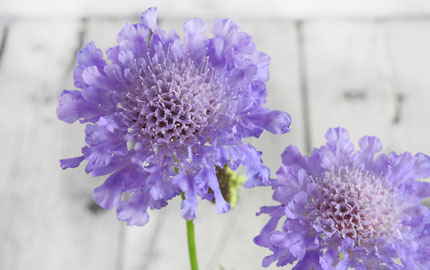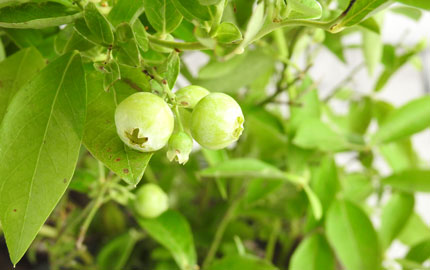 A warm welcome to Jose
We're delighted to welcome Jose back for a full summer season. There is always more to do in the nursery in the summer, from keeping on top of the plant watering and feeding to potting and pruning so we're delighted to welcome Jose back into the packing line and nursery.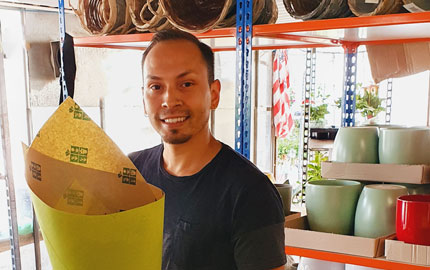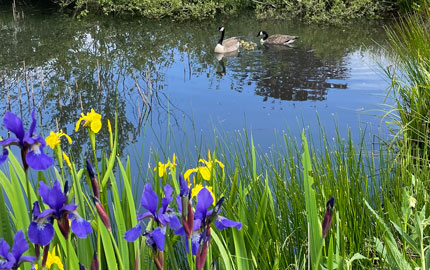 May is a time when everything is full of life and from day to day there is so much change, from clambering vines, to bursting buds, to ripening fruits, signs of new life are everywhere.
At the nursery we've always worked hard to balance our impact on the environment and to work alongside nature, so this year alongside the wrens and robins that regularly nest in our glasshouses we're delighted to see a pair of Canada geese have made our rainwater reservoir their home and are rearing 3 gorgeous little goslings.
As things settle down post lockdown we're determined to start catching up on some of our exciting longer term projects for the glasshouses and the website so we'll keep posting news from the nursery a bit more regularly.
Spring is coming
We're loving our new plant area and are making good use of it as we stock up with lots of gorgeous spring flowering clematis, magnolias and hydrangeas ready for Mother's Day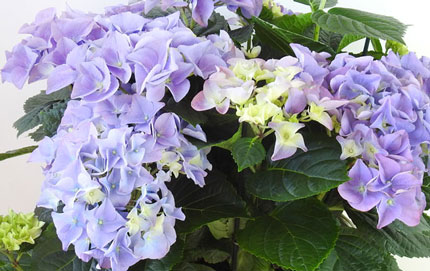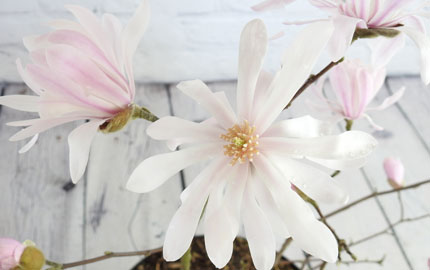 The end of an era - February 2022
After 12 years at the helm of Plants4Presents our wonderful nursery manager, Debbie, has taken early retirement. Debbie, has been with us since the early days and has seen many changes at the nursery as we have changed and grown. Her formidable organisational skills and strength of character will be much missed but she is looking forward to spending more time with the family. In her place Libby our fantastic deputy nursery manager has already stepped up and will be leading the team forward as we enter another exciting (and unpredictable) year.
All those who have met or spoken to Debbie, I'm sure will join us in wishing her well and in welcoming Libby in to her new role.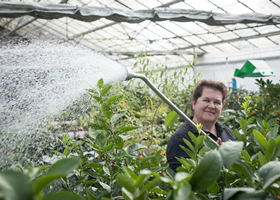 November 2021
After months of planning our new plant area is finally under way!
Over the last couple of years we've seen a huge rise in demand for our delivery service and we've started running out of space at the nursery so we're absolutely delighted to have the diggers on site this week. This is part of the long term renovation of our elderly glasshouses and will see a large new plant storage area for our hardier garden plants complete with new potting area and irrigation systems. Due to be finished by the 1st December in the nick of time for Christmas our littlest member of the team is in her element keeping the diggers on track!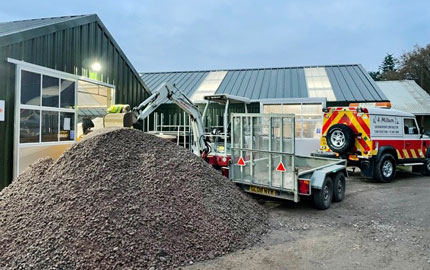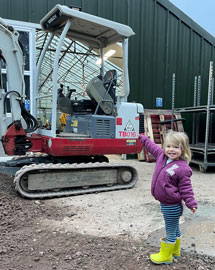 Who doesn't love a digger!
We're still recruiting for Christmas
Looking for full time temporary work in the run up to Christmas and live within easy travelling distance of BN8 4JJ? Find out more about joining our team
October 2021
A warm welcome to our newest recruit Laura as we celebrate 17 years of Plants4Presents!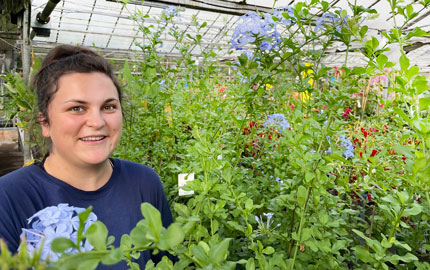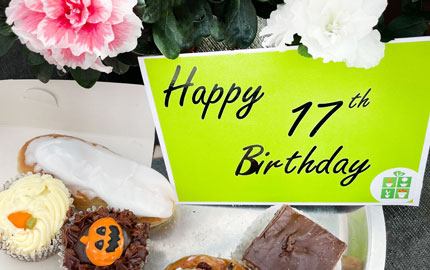 Laura joins us from a strong background in forestry and plant health and we're delighted to have her on board. She loves her houseplants and is already getting stuck in at the nursery.
Laura brings our permanent team of plant lovers back up to 11 full and part time staff and long way from where Isobel and Emily started back in October 2004. The last 2 years have been challenging but our busiest years yet and we're delighted to see so much demand for all things horticultural. As we celebrate our 17 years trading this month (with cake obviously!) we're busy investing in the nursery and expanding our plant growing areas ready for Christmas and 2022 beyond. Thanks so much to all those who have been part of our journey so far and here's to the next 17!
A tribute to our late Chairman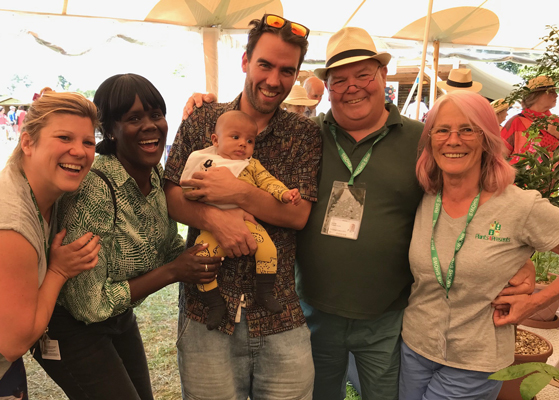 Sadly in October 2020 we lost Alan suddenly. We miss him terribly as a husband, as a Dad and as a wonderful Grandad, but we also miss his endless enthusiasm and support in his role as our long suffering Chairman. Thank you Dad
History
Plants4Presents launched in 2004 and has steadily grown into the busy mail order nursery it is today. See our About Us page for more information about the team and we'll be adding some more stories from days gone by over the coming weeks.