Nursery News - April 2018
April Sun and Showers
We've had some glorious sunny days this month and some impressive downpours too. April is a month when everything springs back to life and the nursery is absolutely bursting with blossom. From delicate apple blossom to the stunning fragrance of our lemon and orange blooms, it's a lovely time of year at the nursery.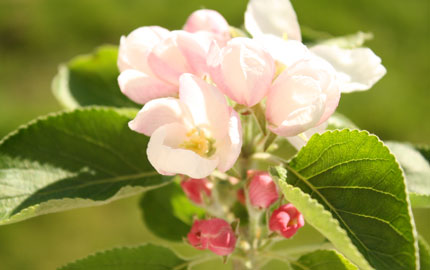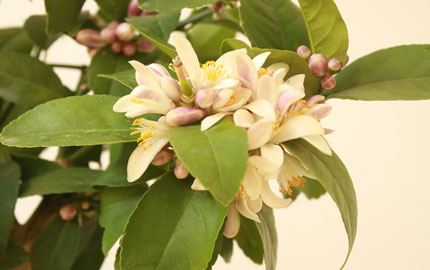 As the weather warms up the show season begins and we've already been out and about at 2 local events this month, Great Comp plant fair in Kent and the Garden Show at Firle Place. As always it's lovely to meet our customers face to face and the weather at Firle place and the stunning backdrop meant we'll definately be back again next year.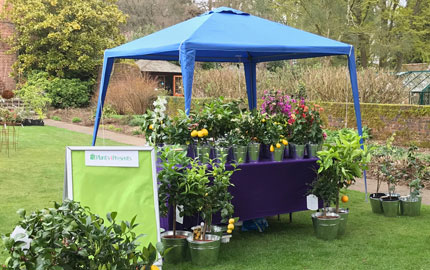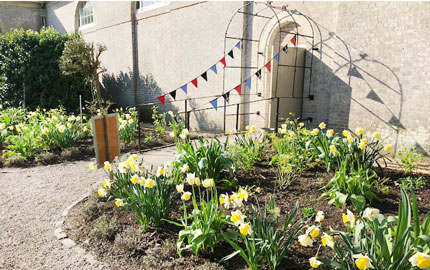 Our winter flowering plants and orchids have now made way for returning summer favourites and also some exciting new additions. From pretty lavender and patio roses to exotic hibiscus, calla lillies and bougainvillea to these new 'Everlasting Lilac' there is plenty of colour for the house or the garden. Don't forget if there is something you don't see then please do drop us a line and we'll let you know if it's something we'll have later in the year or sometimes we'll be able to source that special plant just for you.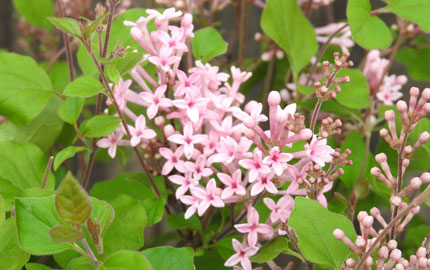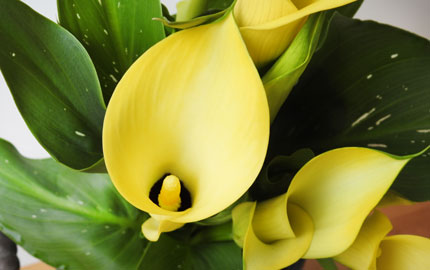 Our next show will be the RHS Malvern Spring Festival 10th-13th May where we'll have a colourful 'grow your own cocktail themed stand. Watch this space for more details and plant inspiration coming soon!
NEW boxes, NEW personalised service and fab NEW fruiting plants now in for Spring! - March 2018
We know it's so important that our plants not only leave here looking great but that they arrive with you in tip top condition too. To this end we are always looking at ways to improve our packaging and delivery service.
This month we're delighted to introduce two new innovations, a new smaller box for our smaller plants and planters and a new eco-friendly void filler to protect your plants in transit. Made from recycled and recyclable paper this 'knitted' cushion can be recycled alongside cardboard in any council recycling scheme and can even be cut up and composted in your domestic compost bin. Best of all, we're already seeing an impact with a 50% reduction in damages on our most fragile planters.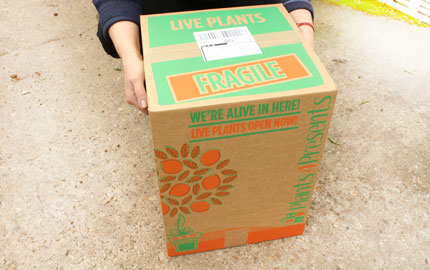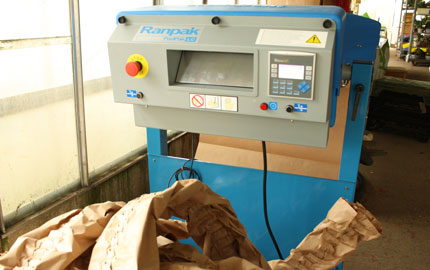 Do you have a comment about our packaging or delivery service? Or maybe you've found a creative way to reuse our new packaging
- We'd love to hear from you!
After such a long, wet winter the spring blossom at the nursery is a VERY welcome sight. We're delighted to introduce some fabulous new fruit trees to our range for 2018 from these stunning Nectarine trees, to tasty Apricots and Pears. These patio trees will make a great feature whatever the size of the garden and are a lovely way to mark a new birth or a special anniversary.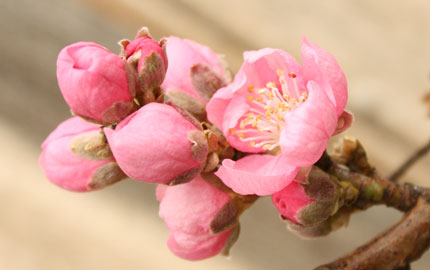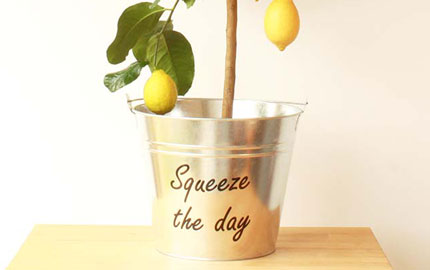 And when it is for a special occasion we've added the ability to add your own personal message to any of our plain metal pails. Listed as an extra option on our lemon and calamondin trees this service is also available as a seperate 'personalisation' listing and can be added to any plant sent in a plain metal pail. You can add a birth date, names or a special message for just £5 and with up to 20 characters you can be as creative as you like!
Happy New Year from the Plants4Presents Nursery!
We had a super busy Christmas, helped out by our team of fabulous Christmas elves we sent over 4000 plants to homes up and down the country. Now the mince pies have all been eaten, the sherry drunk and it's time to start turning our attention to the new gardening year.
Even this early in the season, there are signs of spring at the nursery, the days are getting longer, the bulbs are up and we've started our Spring Sowing. We've also got some lovely new gifts for January from the very first of the new season from Kent, to Lucky Bamboo to welcome in the Chinese New Year. There's plenty of spring cheer to banish the January Blues.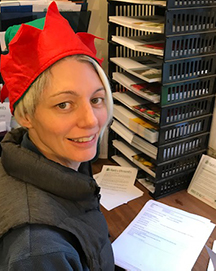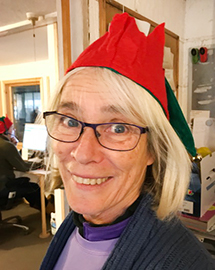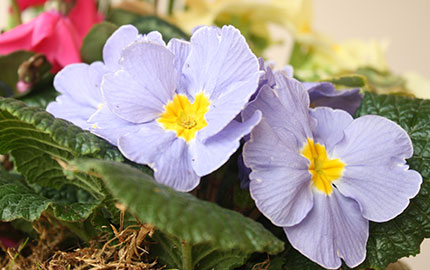 Snow Update - 8th December
Unfortunately with heavy snow and gales in Scotland at the moment and more forecast for the weekend we experiencing delays to some delivery addresses in these areas. Our plants are all carefully wrapped and boxed against the cold and are sent on the fastest perishable services but unfortunately the weather is a little out of control. In snow affected areas we are currently seeing a one day delivery delay, however our couriers are working all weekend and you should receive regular updates on your delivery progress or of course you are welcome to give us a call in office hours on 01825 721162 for an update.
Video-tastic!
How did that happen? it's nearly December already. We've moved most of our larger citrus inside to their winter homes and the nights are drawing in. We've not been idle though. We've been working with the fantastic team @Lightbox Inc on some fab new videos - letting you see behind the scenes here at the nursery and also creating some 'how to' tutorials to answer our most common care questions. You can see the whole collection and subscribe to new videos on our youtube channel. We hope you like them!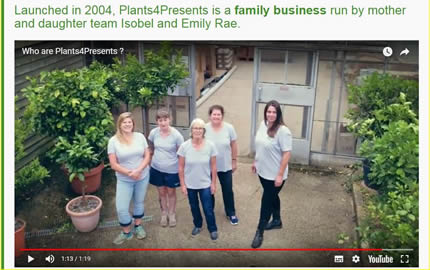 As you'd expect we are already we're already getting organised for Christmas and have confirmed our favourite temps will be helping out in December. We're particularly pleased with our christmas range this year with some really strong flowering quinces, camellias and skimmias for the garden as well as some lovely new INDOOR hellebores and Christmas tree shaped azaleas which are sure to hit the spot.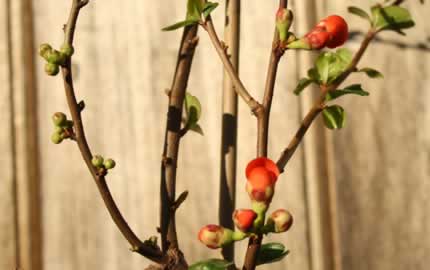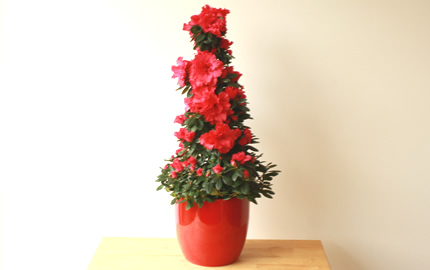 Our Christmas Lavender, Christmas Bays, Sloe Gin gift Sets and Sussex grown poinsettias will all be back for the festive season. We've planted our giant amaryllis and are now eagerly awaiting the first fat bud and then we'll know Christmas is really coming!
P.S. Whilst the amaryllis are getting their roots down we're working on our Christmas card list. If you've been 'good' this year keep an eye out for a little christmas thank you coming through the door.... ;)
Nursery News - September 2017
Since our Sussex at Hampton Court we've been continuing to have fun with Cocktails, making passion punch from our homegrown passionfruits for our staff party and taking our Grow Your Own Cocktail bar on tour to Wisley Flower Show to round of the season in style!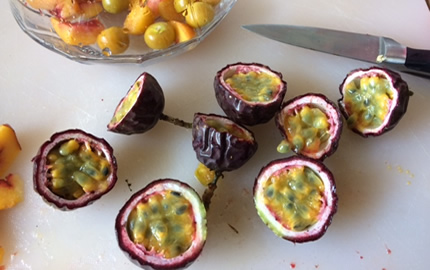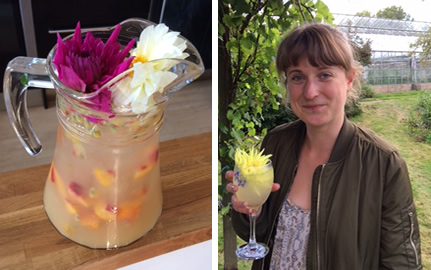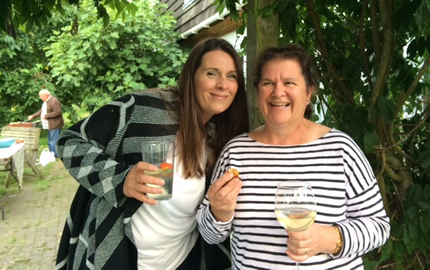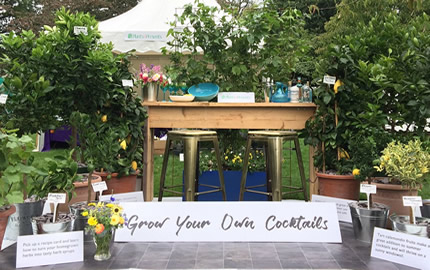 In between cocktails we've also been working with the lovely peeps at lightbox inc on some exciting new videos, so watch this space for some fun how-to videos coming soon.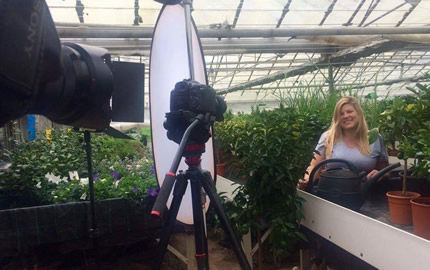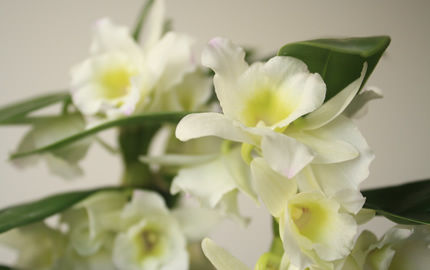 As we roll in to autumn it's all change with the plants and our summer hydrangeas and roses are now making room for autumn flowering cyclamen and orchids. Our selection does change from week to week but you can always catch up on our newest additions in our 'Just In' range.
On the telly!
It's been an exciting month for us at P4P with our first tv appearance talking cocktails on Saturday Kitchen Live. It was a great experience and Si and Dave from the Hairy Bikers couldn't have been nicer. If you missed it you can catch up here www.bbc.co.uk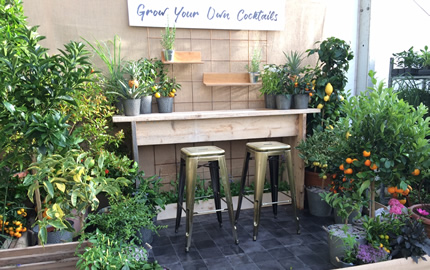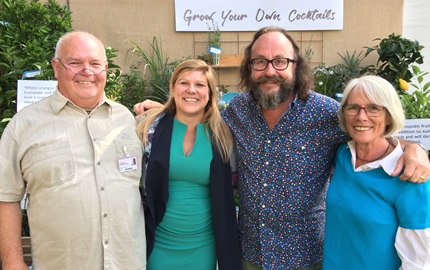 We were awarded a shiny silver medal for our display at Hampton Court Palace Flower Show and had heaps of interest in our 'Grow Your Own Cocktails'. You can read more about our exploits and download our tasty summer cooler and 'gin-a-licioius' cocktail recipes here
We were also excited to be shortlisted for 'Small Business of the Year' in our local business awards this month. Sadly we were pipped to the post but the team had a great evening and it was nice to swop workboots for frocks for a change!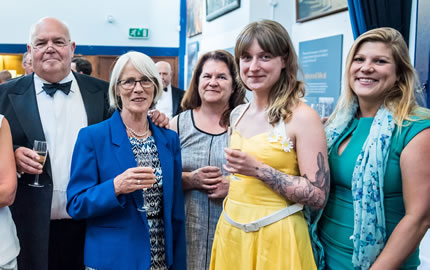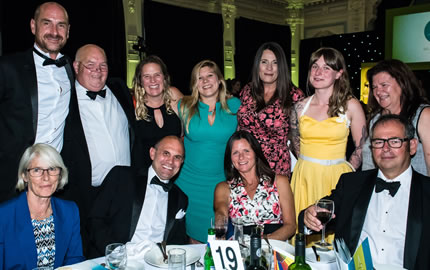 Now summer is well underway we have lots of colourful new season flowering plants for indoors and out and next month we'll be out on the road again at Chichester Chilli Fiesta so please do join us if you can.
Nursery News - June 2017
Despite the heat on the day it was great to meet some of our customers from near and far at our Summer Open Day. As usual we didn't take as many pictures as we meant to but we hope that those of you who came along enjoyed the day. We'll be opening again in October for a special citrus day so do try and come along if you can. More
Nursery News - May 2017
Well as always there has been plenty going on behind the scenes here at P4P HQ. We've been working hard on ironing out the last little wrinkles in the new website and like all IT projects we could never have imagined how long it would take or how time-consuming all the nitty gritty would be. We have had lots of postive feedback though, from you our lovely customers and will be making the last couple of tweaks to the account holders address book in the next few weeks.
If you have any comments on the new site or perhaps there is a new plant you would like to see, please do get in touch, it's always great to hear from you.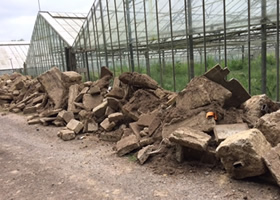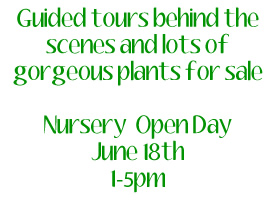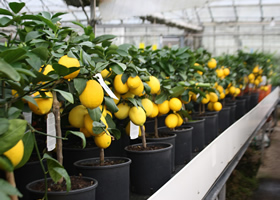 In the meantime we've been doing some building work at the nursery, removing some of the oldest, unused greenhouses and getting the site here spruced up ahead of our next open day on the 18th June. If you are in the Sussex area on the day it would be great to see you.
Nursery News - March 2017
Drum roll pleeeease!
After months of planning our new shiny website is now live and kicking - we hope you like it!
You'll notice a cleaner look, larger images, more options on pots and containers and the ability to pay for orders with your paypal account.
Behind the scenes it's a completely new site with more traffic capacity, better stock control, better security and the tech to help us continue to grow for many years to come.
It is of course still the same friendly faces at the nursery so if you are not sure about anything on the new site or you would just like to speak to us direct, then do give us a call at the nursery on 01825 721162.
Nursery News - December 2016
It's been a little while since our last post and a lot has happened since then. In October we celebrated our 12 year anniversary - with cake and candles of course! Last month we were delighted to be shortlisted in the prestigous good web awards and Isobel and Emily enjoyed a fun evening in the big smoke rubbing shoulders with the other finalists.
The team celebrating 12 years trading

Whoop whoop!

Getting in the festive spirit for the RHS Christmas Fair
We were also at the new London Urban Show with our citrus trees and some funky new hoyas. It was quite a different show from the traditional RHS london shows and it was great to see such a fab turnout from the London masses.
We've lots of lovely new gift ideas for Christmas

From cocktail sets to elegant orchids

Our popular chinottos are one of the hardier citrus trees
In the meantime, it's been a chilly week but we've been busy at the nursery launching our new range for Christmas. We've got some funky new gifts sets, gorgeous lavender trees and some lovely new festive planters now in. Browse our full range of christmas gifts here.
Extended opening hours
At this busy time of year we'll be working longer behind the scenes to make sure all your gifts get there in time for Crimble but we'll also be extending our customer service line hours. We'll be answering calls between 8am and 6pm on a weekday and between 9am and midday on Saturday mornings too throughout December.
Nursery News - October 2016
A big welcome to our newest team member!


Michelle has already been with us for 3 months and has been busy learning the ropes in the nursery itself. An enthusiastic gardener and plant lover, we're delighted that she has now finished her initial training period and will be your first port of call on our customer service line.


Michelle: Our new face on the phone;
As our regular customers will know, we are always adding new gifts to our selections and this month is no exception.
Now the nights are drawing in we've introduced some new and really stunning larger houseplants and orchids and we're welcoming back some Autumn favourites.
Nursery News - August 2016
Phew- ee what a scorcher!

We've had some gorgeous weather this month and our plants have been loving the sunshine.
We've added lots of new plants to our summer range including some striking Starclusters, Balloon Flowers and paniculata Hydrangeas. But our big news this month is we are working on the launch of our super spangling brand new website.

This will be even faster on mobiles and will have lots of whizzy features like paypal payments, automated address look up, improved search functions and a fresher, cleaner design. Watch this space for more news coming soon....
New 'Limelight' Hydrangeas

Balloon Flowers are already proving popular;

Our whizzy new look website coming later this year
Nursery News - July 2016
We helped raised over £2000 for nursing and caring charities this month!

We were delighted to be asked to take part in the National Garden Scheme this year and we opened as part of the scheme for the first time on Saturday 23rd July alongside 2 other local cottage gardens. We are very much a working nursery so it was no small task to get the nursery up to scratch for visitors but it was such a fanatasic event to be part of. It was a sweltering day under glass but visitors were very kind and seemed to enjoy the 'behind the scenes' experience.
Chris and Isobel welcoming visitors to our NGS open day

Alan giving a tour of the rainwater reservoir

We were delighted with another RHS Silver Medal at Hampton Court
Thank you so much to everyone who came along. Across the 3 sites we had over 300 visitors. Visitors were also able to buy plants and organic veg and flowers from the nursery and proceeds from this, as well as ticket and tea and cake sales brought the total up to over £2000 for the NGS. Thanks to David Croft and Jackie Pateman who opened alongside us and the team from Macmillan Cancer Support on the teas. All monies raised will be distributed by the scheme across a wide range of worthy local and national nursing and caring charities. In fact the day proved so popular we might just have to do it again!
This was our last open day of the year but of course there are hundreds of private and public gardens that take part in the scheme so it is well worth having a look at what is happening in your area at www.ngs.org.uk
Announcing another Silver at RHS Hampton Court
We had a fabulous time selling Citrus trees in the Cook and Grow Theatre at Hampton Court this year and were delighted with our Silver Medal.
For more information about our next shows and open days click here or drop us a line via the contact us page.
Nursery News - May 2016
Sunshine at last !
We're just back from a great week at Malvern RHS Spring Festival and it really does feel like Summer is on it's way.
We will be at Blackheath Farmers market this Saturday as part of the 'RHS on tour' series and then our next big event will be our Nusery Open Day on the 28th May. We are not normally open to the public so this is a great opportunity to see behind the scenes at our working nursery and of course to browse our huge range of flowering and fruiting plants and citrus trees.
We will be open from 1pm-5pm offering guided tours of the nursery, tea and cakes by the reservoir and of course lots of gorgeous plants for sale.
The sun shone and our citrus trees went down a treat

Another prestigous Silver Medal at the Malvern RHS Spring Festival

Local school children getting their hands dirty
We will be doing 2 open days this summer but this first one is in conjuction with Newick Festival so there are lots of other exciting things happening in the village. There will be food fair on the village green from 11am to 3pm and our local horticultural society will be doing a guided walk from the Village through the nearby woods to the nursery so there is lots to get involved in. For more information please do visit our open days pageor drop us a line via the contact us page.
(And see www.newickfestival.org for more details about more family fun happening in and around the village over the bank holiday weekend).
Now we are well into the growing season we've also been helping out with school gardening projects in the local area. It was great to see these pics of the kids getting their hands dirty recently. If you have a local project that needs some plants please do tell us about it and we will help if we can.
NEXT SHOW: Blackheath Farmers Market Sunday 15th May
For more information about our upcoming shows Click here
History
Plants4Presents launched in 2004 and has steadily grown into the busy mail order nursery it is today. See our About Us page for more information about the team behind the scenes or browse our newsletter archives for more pics and news for days gone by.