Top 10 Plants for First-Time Growers
Gardening has transformed into a universal hobby, the perfect escape from the fast-paced, digital world we live in. Every day, more and more people are starting their plant parent journey and it's nice to see beginners coming to horticulture at a huge range of ages from teens to mid lifers, to early retirees, but where to start? In this blog, we'll take a look at everything budding gardeners need to consider before buying their first plant, and the TOP 10 plants we recommend for first-time growers.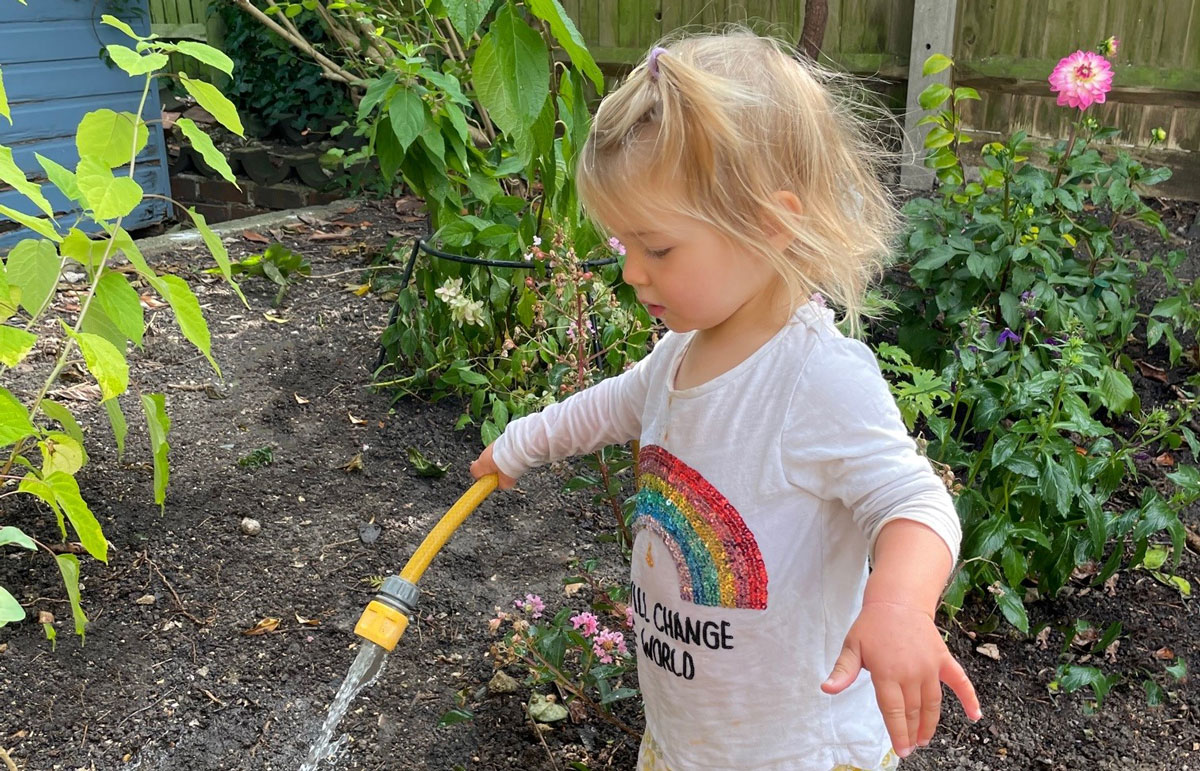 How Popular is Gardening?
Gardening has become a popular hobby for people of all walks of life with 67% of adults growing or planning to grow edible plants alone. From retirees looking for meaningful ways to spend their time to those who live in cities looking for the calmness of nature in their small apartments, cultivating plants has transcended generations. Through its therapeutic benefits and rewarding feeling, gardening has had a rise in popularity over recent years with no signs of slowing down.
Why Do People Start Gardening?
There's something so satisfying about tending to plants and watching them thrive under your care. Many people, especially retirees, find themselves drawn to gardening as a way to reconnect with nature and gain a sense of purpose. The act of growing plants can also provide a sense of accomplishment and routine, leading to improved mental well-being.
Simply put, gardening is good for you! It's great for both the body and mind and some GPs have even started writing prescriptions for plants for those struggling with anxiety. It's a fun hobby that you can pass on to your kids to teach them the importance of gardening for health and for the environment, as well as the chemistry and biology of plant growth.
The Basics to Consider Before Growing Plants
Before diving headfirst into the world of gardening, you should consider a few key factors to ensure your plants thrive.
Time. Gardening involves time and commitment. Different plants need different levels of care so when starting out we recommend choosing plants that are low maintenance. As your knowledge and passion grows you can always add more time consuming plants later.
Watering. Proper watering is crucial for plant growth – both overwatering and underwatering can harm your plants! Research your plant thoroughly and the amount of water it needs so you can start a good and consistent watering routine.
Feeding. Plants need nutrients to grow. We recommend starting with plants that don't need a lot or very specific feed regime but bear in mind that long term all plants that are grown in pots will need some kind of additional nutrients. Make sure you understand the feeding requirements of your plants and provide them with suitable fertilisers that can promote healthy growth.
Watch out for pests. The amount of information about different pests, diseases and plant problems can seem overwhelming but the key is too look out for any insects or odd stickiness on your leaves and treat early. Almost everything is treatable if it's caught early enough and if in doubt you can always just remove bugs from your plants whilst you seek advice on what the problem is.

A soapy water spray is a great aid to wash off most common pests and there is lots of great advice available on line via the RHS website or on natural pest control from our friends at Ladybird Plant Care.
FUN FACT: Did you know the term 'Green fingered' of having a 'Green thumb' comes from the common practice of good gardeners removing and squashing green aphids between their fingers and thumbs. Aphids breed quickly so removing one, removes the next 3 generations they would normally produce in 24 hours.
Our Top 10 Plant Picks for First-Time Growers
If you're new to gardening and are looking for plants that are beginner-friendly, here are ten options that are super easy to care for.
Rubber Plant
This beautiful and sturdy plant is known for its air-purifying qualities. Rubber plants thrive in low light conditions and only require occasional watering making them perfect for first-timers!
Satin Pothos
A satin pothos plant is a trailing vine with heart-shaped leaves. It's a low-maintenance plant that can tolerate low light and irregular watering.
Banana Plant
While it might not produce fruit in all regions, the banana plant's lush foliage can give your space a tropical feel. It prefers bright light and consistent watering, but is overall a pretty low-maintenance plant.
Passion Flowers
These beautiful flowers are a true conversation starter! Passion flowers prefer a sunny spot and well-drained soil but will thrive in a range of conditions, scrambling up a wall or fence quickly, making them a wonderful addition to your garden.
Patio Rose
Patio roses are perfect for small spaces and offer gorgeous blooms without the faff of training or pruning a larger rose. Regular sunlight and adequate watering are key to their success, however, they don't require much time making them manageable for first-time gardeners.
Geraniums
Geraniums are colourful and versatile flowers that thrive in containers or garden beds. They can withstand various conditions and require minimal care making them ideal for those with little gardening experience.
Camellia Plants
With their elegant blossoms, camellias are a classic choice for first-time plant owners. They prefer sun or partial shade and well-draining soil but these easy going evergreens will look good all year round with minimal pruning or maintenance.
Chilli Plants
Chilli plants are great for those who love a little spice in their life. They're relatively easy to grow and will crop heavily on a sunny windowsill or in a pot on a patio.
Fig Trees
Fig trees are a beautiful and rewarding addition to your garden. Although it may take a while for them to bear fruit, they're worth the wait! They need a lot of sunlight and well-pruned branches.
Pineapple Plant
Growing your own pineapple can be a fun project for new plant owners! Place it in a sunny windowsill, water occasionally and you'll be ready to harvest your very own miniature pineapple fruit in a matter of weeks.
.
Why Choose Plants4Presents to Help You Start Your Plant Journey
We've been growing plants for over 18 years, so we know a thing or two about how to do it! We've developed our range of plants over the years to include only the best and most rewarding plant varieties and we buy from the best nurseries across the UK and Europe to ensure that the plants you receive are top quality to begin with. Because we specialise in plant gifts, our range is chosen to include only those plants that we know will thrive without too much care. We ensure all our plants are well fed and in the right size pot on arrival so you or your recipient don't need to worry about repotting or feeding straight away and of course all our plants are checked carefully for pests and diseases by our plant health experts before they go out the door.
Gardening offers a fulfilling and therapeutic journey for people of all ages, and first-time growers shouldn't be afraid to get stuck right in. Here we've brought together a few suggestions of easy and rewarding plants that make a good starting point but of course even the most tricky plants will do well in the hands of a beginner with a little attention. So don't be afraid to dive in on your plant journey and if you need more help on any of the plants you've bought from us then of course our knowledgeable plant team are just at the end of the phone.