Latest News and Press Releases from Plants4Presents
We love talking to the press and are always happy to help with any product or story enquiries.
We are a small family business but we can respond quickly and have a large catalogue of high res images on file or can arrange press samples if preferred. Please do get in touch with Emily on 01825 721162 during normal hours or by email out of hours.

24th February 2017
Grow Your Own Cocktails at Hampton Court Palace Flower Show
Plants4Presents are excited to be exhibiting a tasty new 'Grow your Own Cocktails' display for Hampton Court this year with help and guidance from Kate Gould, award winning garden designer and RHS mentor.
Their display will be one of several edible themed plots in the 'Cook & Grow Marquee' and will showcase a range of tasty and easy to grow cocktail ingredients. There will be top tips on the best fruit and herbs for smaller spaces plus an impressive range of different citrus varieties.
Colourful and fragrant fruit bushes including mandarins, kumquats, lemons, cape gooseberries, juniper and hibiscus flowers will be displayed against a modern apothecary style cocktail bar with copper and industrial styling.
Over the last 12 years, Plants4Presents have become established as citrus specialists and mother and daughter team, Isobel and Emily Rae will include some of their more unusual yuzu, finger lime and hybrid citrus varieties they are known for as well as cocktail herbs and edible flowers including hibiscus sabdariffa, stevia, borage, lemon verbena and malope.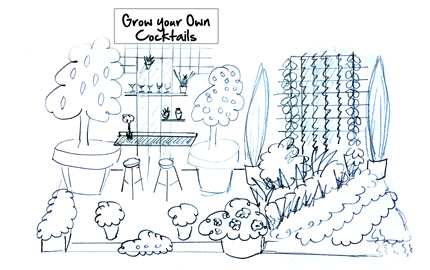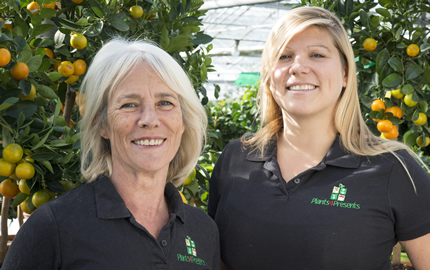 Draft outline of Plants4Presents 'GYO Cocktails' display; Isobel and Emily Rae
For more information, images of the build or to arrange a meeting and cocktail sampling on site on Press day please contact Emily Rae on 01825 721162 or by email Emily@4presents.co.uk
For more background information on the faces behind Plants4Presents see our About Us page.