A Tribute to our Late Chairman
June 20th 2021
This Father's Day I'd like to try and pay tribute to the huge contribution our late Chairman, Dr Alan Rae has made to Plants4Presents and the company we are today.
Sadly we lost Dad in October last year. It was a great shock and we miss him terribly but his vision and support since the very beginning have made Plants4Presents the successful company we are today. He always used to joke that "I know my place, the job of the chairman is to drive the van and buy the drinks" but he did so much more than that. From the very beginning he was our biggest fan, he celebrated our successes and shaped our growth, using his years of business mentoring to remind us again and again that the first rule of business is to sell things that people want to buy.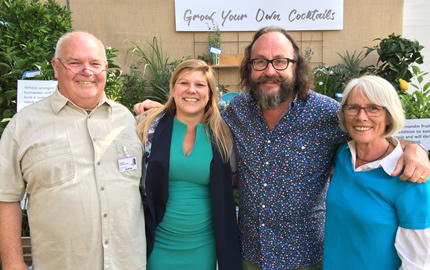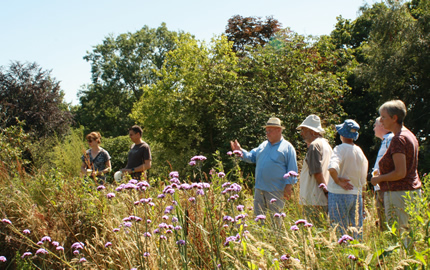 He did so many odd jobs that we didn't give him enough credit for, like servicing the rainwater harvesting pump, putting up the snow props and making homemade Stollen and sausage rolls to keep us all going through the Christmas rush.
Many of you will have met him at Hampton Court, extolling the virtues of gooseberries or perched on his stool putting the world to rights. This was always alongside lecturing at the University of Southampton, running his consultancy business and performing with his band at gigs and weddings nearly every weekend.
When the pandemic hit last year we were inundated with orders from people trying to at least send a bit of cheer to the loved ones they couldn't see. With several of our key staff isolating or recovering from childbirth, we had to rope in the back up crew and for 2 weeks, a then 72 year old Alan and a 71 year old Isobel packed plants over 13 hours a day to ensure all the orders got out the door on time and we didn't miss a single parcel.
This work ethic and commitment to doing things right is something that was taught to me from a young age and it has served us so well as a business over the difficult last 18 months. I'm proud that as a business we reacted quickly to the pandemic and trained up new staff whilst still keeping up the quality of our plants and customer service. It was a tough time for so many people, but we were lucky enough through that difficult period and those tough early decisions to have Dad's infectious confidence and optimism lifting us all through.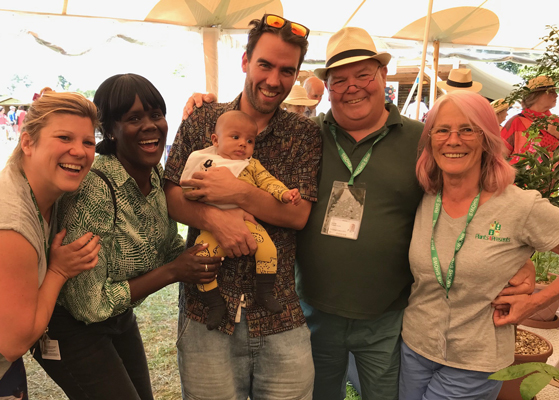 Dad was a big character and touched many lives through his teaching, his music and his kindness, but Plants4Presents also owes you a huge debt of gratitude. We now have to learn how to continue without you. As a business I promise we will hold the ethics you always believed in right at the very heart of everything we do and we will do our very best to build a business and a legacy that you would be proud of.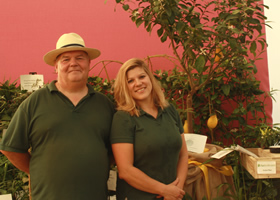 Thank you, Dad x